Carlos Trevino, MD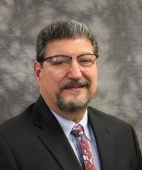 Carlos Trevino, MD
Carlos F. Trevino, MD was born and raised on the Gulf Coast in Texas. He and his wife Nikki, have four children, Carlos A., Nicolas, Estefania and Miguel.
Dr. Trevino has been in the medical field for over 30 years primarily practicing Family Medicine. 
When not working, he enjoys traveling, camping, loves watching his kids play hockey and spending time with his family.
Education & Training
Universidad de Monterrey in Mexico – Medical Degree Technologico de Monterrey Escuela de Medicina Class of July 1991
After graduating from medical school, he served as an orthopedic technician, physician assistant, research assistant and medical education facilitator in Houston,TX from 1991 to 1999.
Residency, Family Medicine, 1999-2002 -Forum Health – Western Reserve Care System – Youngstown, OH
OH State Medical License - 2000 – 2002
MT State Medical License - 2002 - 2022
MED-PHYS-LIC-10214   Expires: 3/31/2022
Board Certifications
ABFM - American Board of Family Medicine

AAFP – American Academy of Family Physicians
AMA – American Medical Association
MMA – Montana Medical Association
Board of Montana Sleep Society
Current Hospital/Clinic Affiliations
Sheridan Memorial Hospital - Medical Director – Plentywood, MT January 2015 - present
Allcheck Medical Clinic, Inc. – Medical Director – Sidney, MT June 2021 - present
Languages Spoken:
English and Spanish